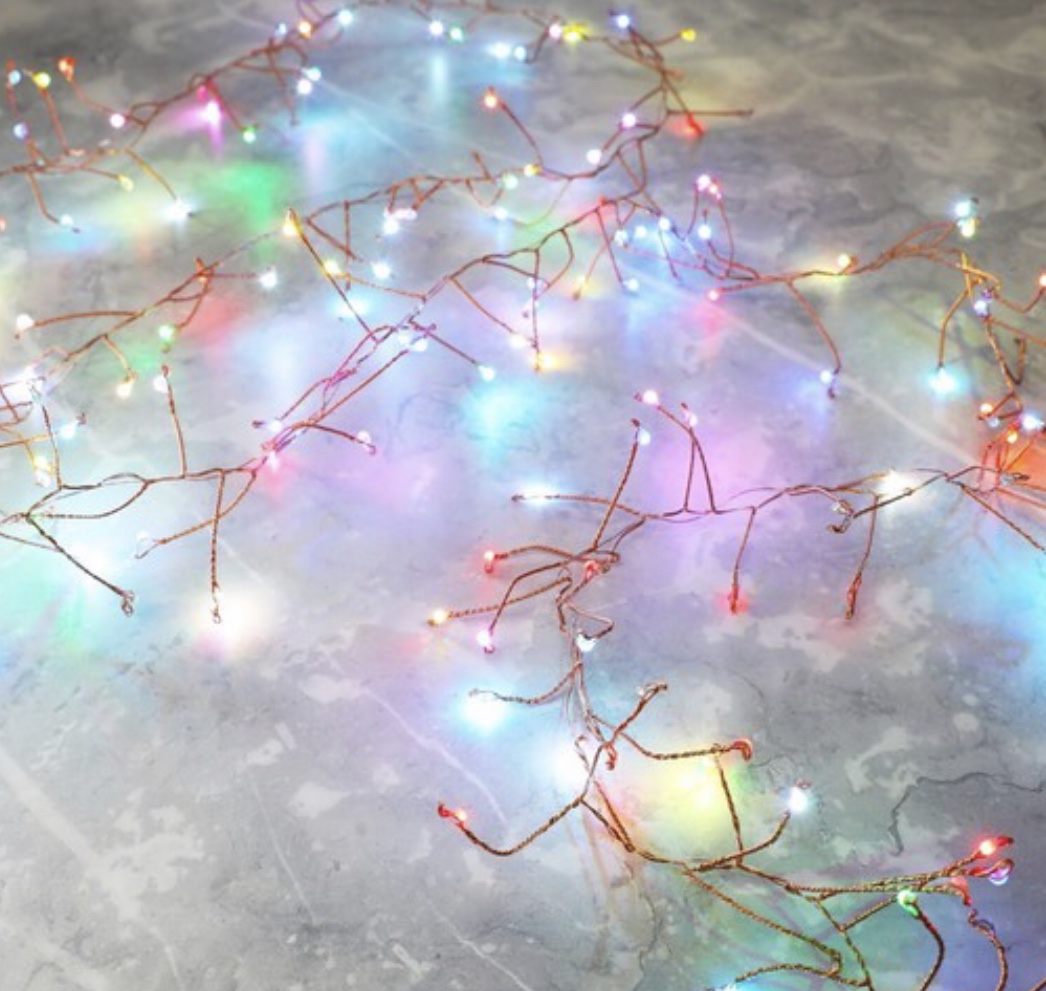 RAINBOW LIGHTS
We love our twinkly lights, they make the shop look so pretty! These rainbow cluster lights are perfect to make any room in your home a little bit more magical and cosy.
A set of twinkling LED lights, each branching off from twisted copper wire.
LED lights flicker in colourful shades of blue, pink, green, red, and yellow.

Each bulb alternates between fading in, flashing and quickly flashing.

With 3 metres of bulbs along a string of twisted delicate and flexible wires.

Mains powered, with 3 metres of wire between the plug and first bulb.

Wire can be unscrewed and detached from plug.

Perfect for dressing any room of your home with.
Dimensions
lit length - 3m
lead wire length - 3m
total length - 6m
branch length - 5cm
LED - width 2mm x height 2mm x depth 2mm