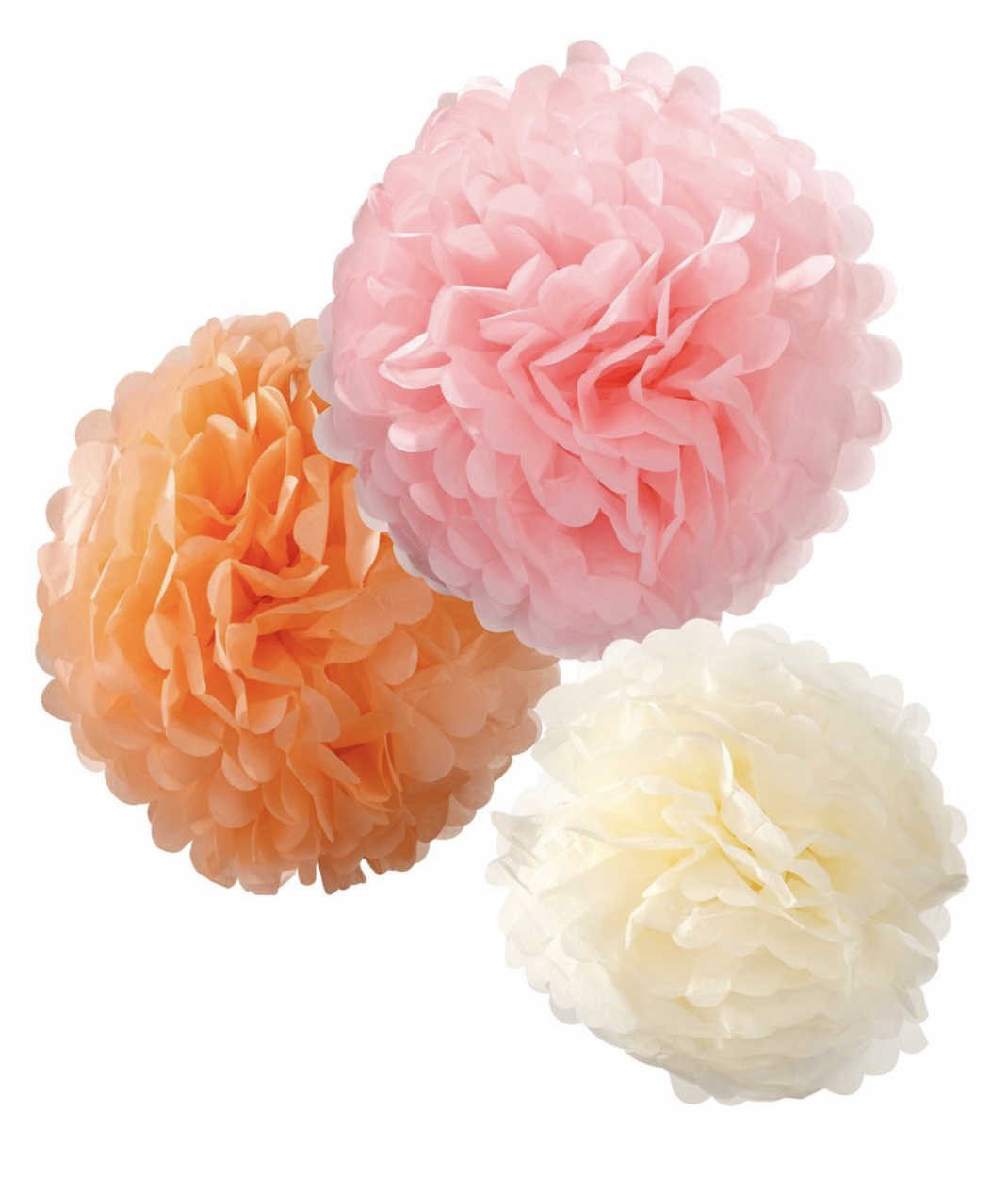 PASTEL MIX POMPOMS
These pretty Pastel Pom Poms will add height, texture and beauty to any space. Perfect pastels for parties, weddings and christenings.
3 x pastel colours of 3 different sizes, 10", 12" and 15" tissue pom poms with ribbons.
Easy to make with instructions included.Watch our Pom Pom instruction video to see how it's done! Includes top tips.
sale
PLEASE NOTE~ We try our absolute hardest to give you the best service possible and to keep up to date with our online store as best as we can. Due to our business also having a bricks and mortar shop, we can't 100% guarantee that your chosen item(s) are in stock. We will let you know as soon as your order is made however if you would like to check before purchasing, please give us a call or email us.