Design your own whimsical donkey on wheels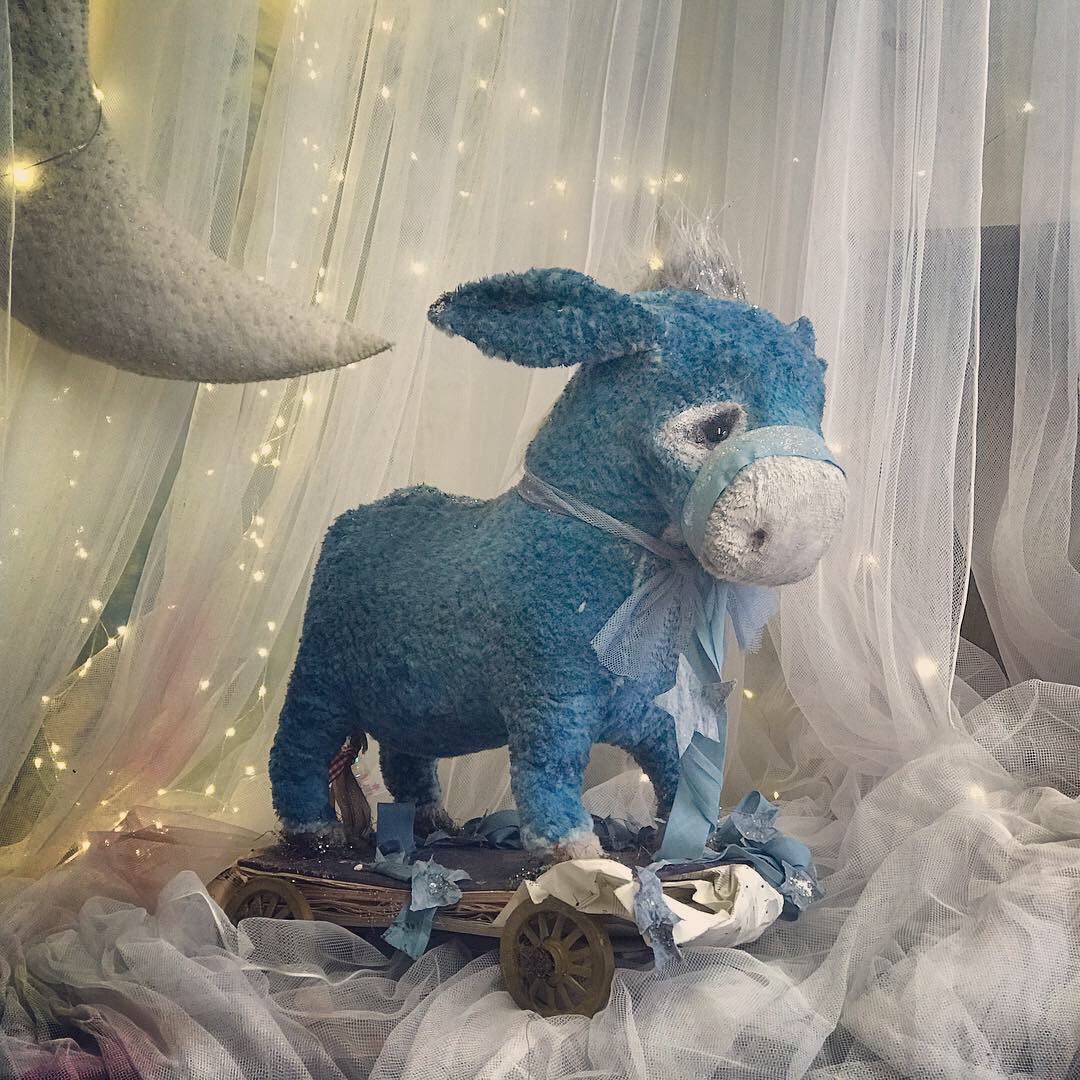 Design your own whimsical donkey on wheels
O' Little Shine Designs is our very own line of fairytale inspired textile art and artist bears...and what can possibly be more magical then a whimsical donkey?
Here, you can design your very own whimsical donkey in our new 2019 design, on wheels! Every donkey we make is completely handmade and ooak making them utterly unique and that bit more magical. They are lovingly made in our workshop from viscose or plush fabric, dry brushed and aged to give them different tinges of colour. This style will stand around 45-60cm, and will come on a vintage old book and wheels. Their mane will be made from faux fur fabric, wensleydale locks or strips from old forgotten fabrics, the choice is yours! Their legs will also be hardened to make them stand on all fours. Lastly, they come heavily dusted with sparkle.
To finish, you are given the choice to name them as they come with a hand dyed name star. You decide or you can leave it to us...this is always the best bit!
Please tell us your colour choices and other requirements below...maybe you want one with a crown? Even wings! Please note that any extra accessories such as wings, crown etc will incur an additional charge.
Please note that these are not toys and are not suitable for children.
PLEASE NOTE THE CURRENT PROCESSING TIME ON THIS DESIGN IS APPROX 5 WEEKS
Please note that these are not toys and are not suitable for children.
As these goodies are handmade, the approx processing time is 3-4 weeks from payment received. If you'd like your donkey any sooner, please contact us so we can check availability. We will need to send an email proof of your donkey once it's been created, for your approval.