WHERE THERE IS KINDESS THERE IS GOODNESS WHIMSICAL CROCODILE ON MOON SOFT SCULPTURE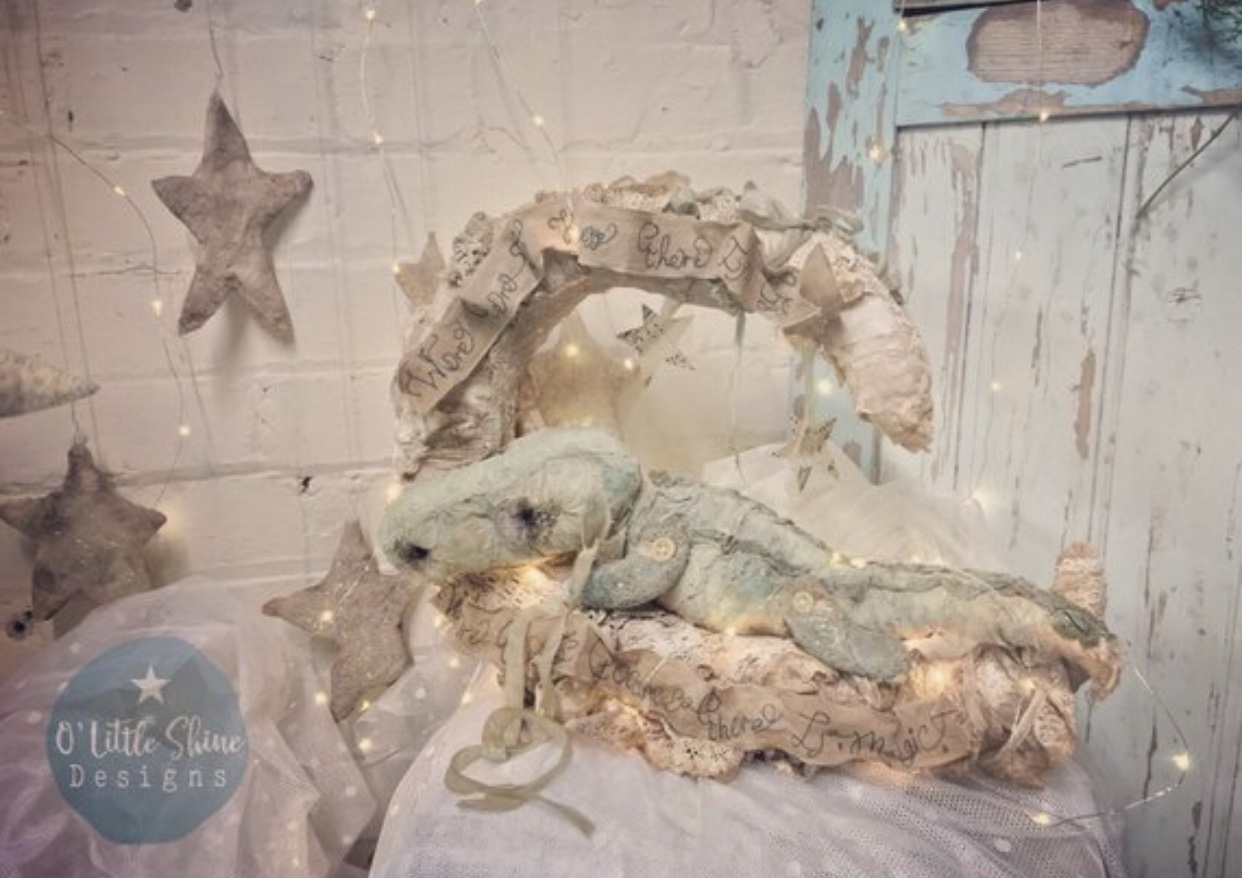 WHERE THERE IS KINDESS THERE IS GOODNESS WHIMSICAL CROCODILE ON MOON SOFT SCULPTURE
O' Little Shine Designs is Primsisters Country Decor's very own line of whimsical, fairytale inspired textile art and artist bears.
One of my favourite pieces I've made so far! This whimsical art soft sculpture is made from old and new pieces of fabric and lace, hand dyed and then hand painted with different tones to give it a vintage and magical effect. The moon is weighted with a sleeping crocodile snuggled up to it...his home. To finish the piece off, it comes to you with a vintage hand dyed scroll reading "where there is kindness, there is goodness, where there is goodness there is magic". And of course...some lights!
Perfect for loves of all things fairytale and magical.
This piece comes hand made to order, so any questions please feel free to ask! I'd love to work with your ideas to make something truly beautiful and personal to you ✨
This is handmade textile art piece created entirely by myself, it is not intended for children and is for adult collectors only. Please also specify whether you'd like it ready to hang!
As these goodies are handmade, the approx processing time is 3-4 weeks from payment recieved. If you'd like your unicorn any sooner, please contact us so we can check availability. We will need to send an email proof of your unicorn once it's been created, for your approval.