PINK WILDFLOWER FLORAL IN ENAMEL JUG ARTIFICIAL FLOWER ARRANGEMENT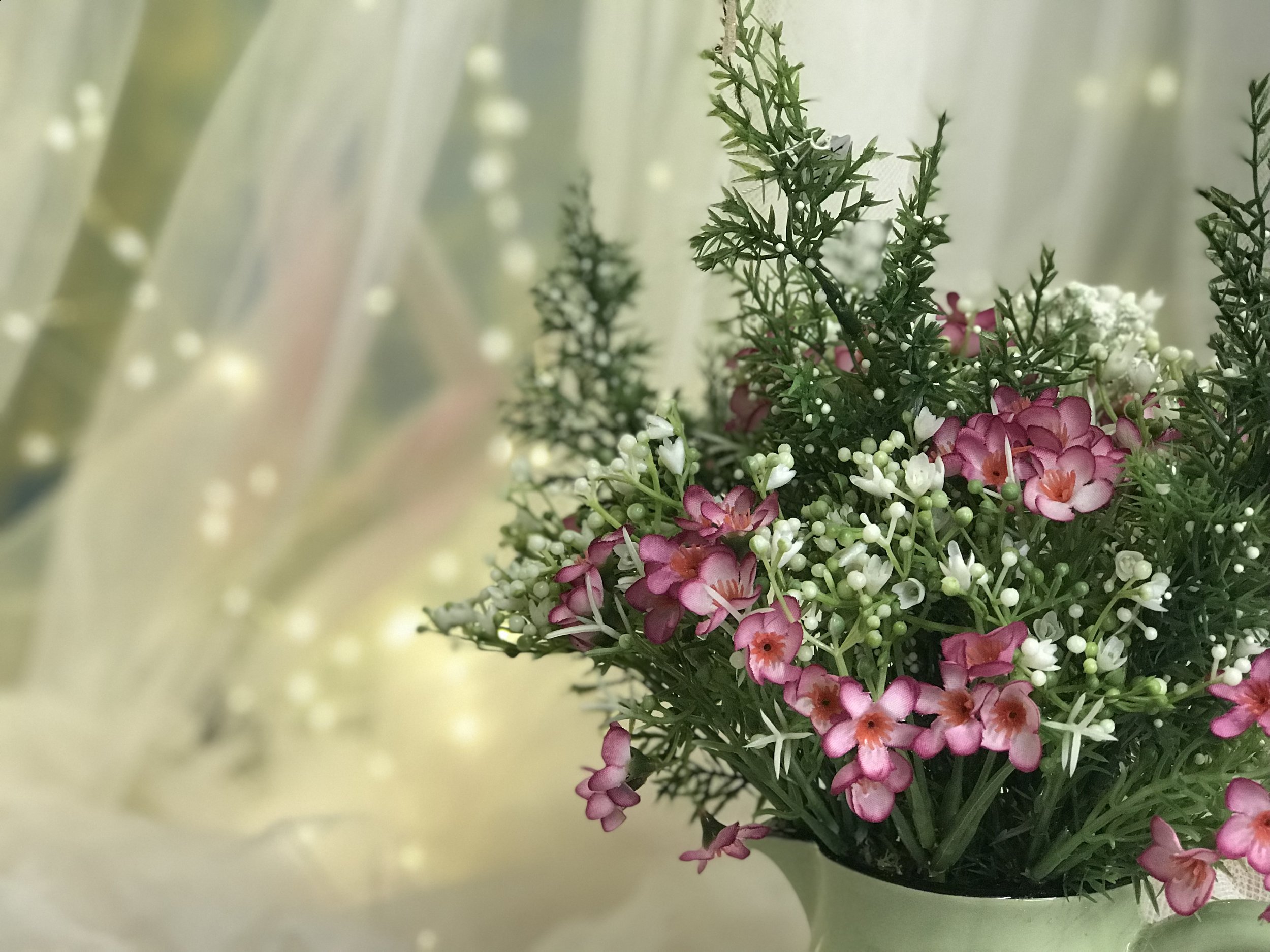 PINK WILDFLOWER FLORAL IN ENAMEL JUG ARTIFICIAL FLOWER ARRANGEMENT
Our floral arrangements are done in house lovingly and we always use best quality artificial flowers, making them as realistic as possible. They are perfect for any surface needing a fresh spring look or the perfect gift to take advantage of our free fabric gif tags, which look beautiful tied around them.
These are sold as they are in the picture and are one offs- not two made will be the same.
This arrangement consists of cream gypsophila and sprays of pink wildflowers along with cream berry bushes all put together and rested in a sage green enamel jug. Oasis and moss are used to hold the arrangement in place.
This one measures 31cm tall.
Please note these are not for outdoor use.